January 3rd, 2023
Two and three-quarter years is a decent improvement over the previous time stretch between updates. Not to say there haven't been regular updates on Instagram, YouTube, or Twitter, but this site needs a recap every once in awhile to keep that spirit of early blogging alive.
Truthfully I cannot update any other aspect of this site via the WordPress backend, and would need the aid of my friend Ramsey Ess to add anything other than news feed posts. This whole escape pod aesthetic is pretty fun though, so we'll keep up with the irregular updates until the astronaut ice cream runs out.
Since our last update, "2020: Total Clarity" was successfully completed – 260 marathons, 7,024 miles and every neighborhood in New York City. Jessi and I got married on the final marathon walk; you can watch a recap documentary on both the project and the wedding here.
Since June 2021, I've been working exclusively on documentation for the project via NFTs, or Non-Fungible Tokens. "Post Clarity" is the name of the five-part series dedicated to that task. Series One, Everything is Everything, is the culmination of my reviewing over 200 bagel shops around NYC while doing the marathon walks.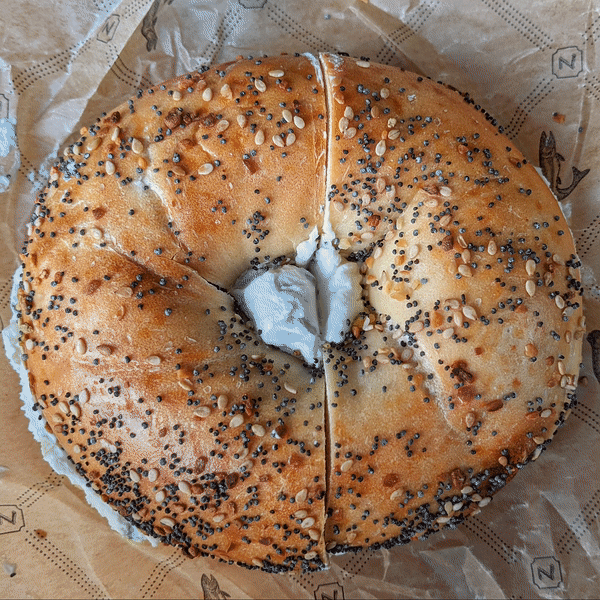 The effort was very well received, garnering the most press by far of anything Jessi or I have ever done: The New York Times, NPR, Washington Post, The Today Show, and many, many more. The NFTs also sold well enough to keep me out of the office and on task full time.
Series Two was "Weed Bags of New York," which catalogues all the most interesting discarded weed bags we found while walking the streets. With marijuana being legalized in the state the year we completed the project, I'm confident this will be a time capsule for an era of drug packaging soon to slip into history.
Series Three, Four and Five of "Post Clarity" are all in various stages of production at this time. I've also developed several smaller NFT projects unrelated to the walk as inspirations arise, including Highley Abroad, Highley Reviewed and a companion meme series to Weed Bags, '30 Memes in 30 Days.' I find the NFT medium to be the perfect compliment to both my skillset and my interest in jumping artforms as enthusiasm dictates. My current intention is to create predominently in the NFT form moving forward.
To that end, I've done a lot of work in the metaverse platform Voxels hosting events and creating a residency space for traditional artists to get a taste of what what working in web3 is like. This video is a recap of our first year running HV Studios.
That's all I've got on the update side for now. As I said earlier, I can't update anything else about the site but a recent podcast appearance with Lydian Stater gallery had me provide an updated bio in the style of this websites 'About Me' section at their request. Below is that effort, written just before the turn of the calendar year several days ago:
********
Mike Varley has recently returned to the craft of 'About-Me' writing after a number of years that will henceforth be known as "About-less."

He's become aware through querying his senses that writing a bio two days before the end of a calendar year will garishly color the contents to the tune of Auld Lang Syne. Nevertheless, he has opened a Cherry Coke for the occasion despite the fact it is neither the time of day nor the will of God.

18 months ago, Mike walked seven thousand and twenty four miles around the 5 boroughs of New York City – roughly four thousand, two hundred and sixteen of those with his now wife Jessi Highet. He has spent most days since relieving the experience via digital documentation, a testament to his dedication to never settle on an evident trajectory.

Recently he's learned that the act of entertaining, scheduling, performing, and supplementing radio, newsprint and television interviews is a surprisingly time consuming task but worth the effort if you get to meet Al Roker.

Please don't bite Mike Varley, he has no patience for doctors.

If you must know, Mike Varley has made feature films, novellas, music videos, Halloween masks, electrical cord paintings, Triple-A video games, podcasts, audio books, and, this one time, a tiny hut made out of no more than 20 cotton swabs.

He is pleased to have kept this brief.
Posted in
Uncategorized
|
No Comments »